About Fisher Roofing and Restoration
Fisher Roofing and Restoration has been a leading residential and commercial roofing contractor in Western Nebraska and Eastern Wyoming since 1938. We got there because of:
• Over 80 years of experience
• Highly trained roofing and support teams
• Highly trained restoration and support teams
• Taking the time to really understand our residential and commercial customer's needs and requirements
• Putting employees on the job from top to bottom who have the authority to make the right decisions
• Giving our Customers more than they expect
• We strictly adhere to local, state and federal regulations
• We carry general liability and workers compensation insurance assuring our customer's property is securely protected
• Provide continued customer support after every completed job
• Many years of experience working with insurance companies and adjusters
• While Fisher Roofing and Restoration's expertise has spanned over 80 years, we continue to expand our effectiveness by purchasing new equipment, staying educated on the latest industry innovations and always investing in our most valuable assets, our employees.
Tremendous Experience
As a family-owned company, we know that our people are on the front line representing Fisher Roofing and restoration. That's why we take great care in who we hire to send to your home or business. Our crews have tremendous experience and undergo continual training on skills and compliance procedures to keep our standards high, our skills current, and our customers happy.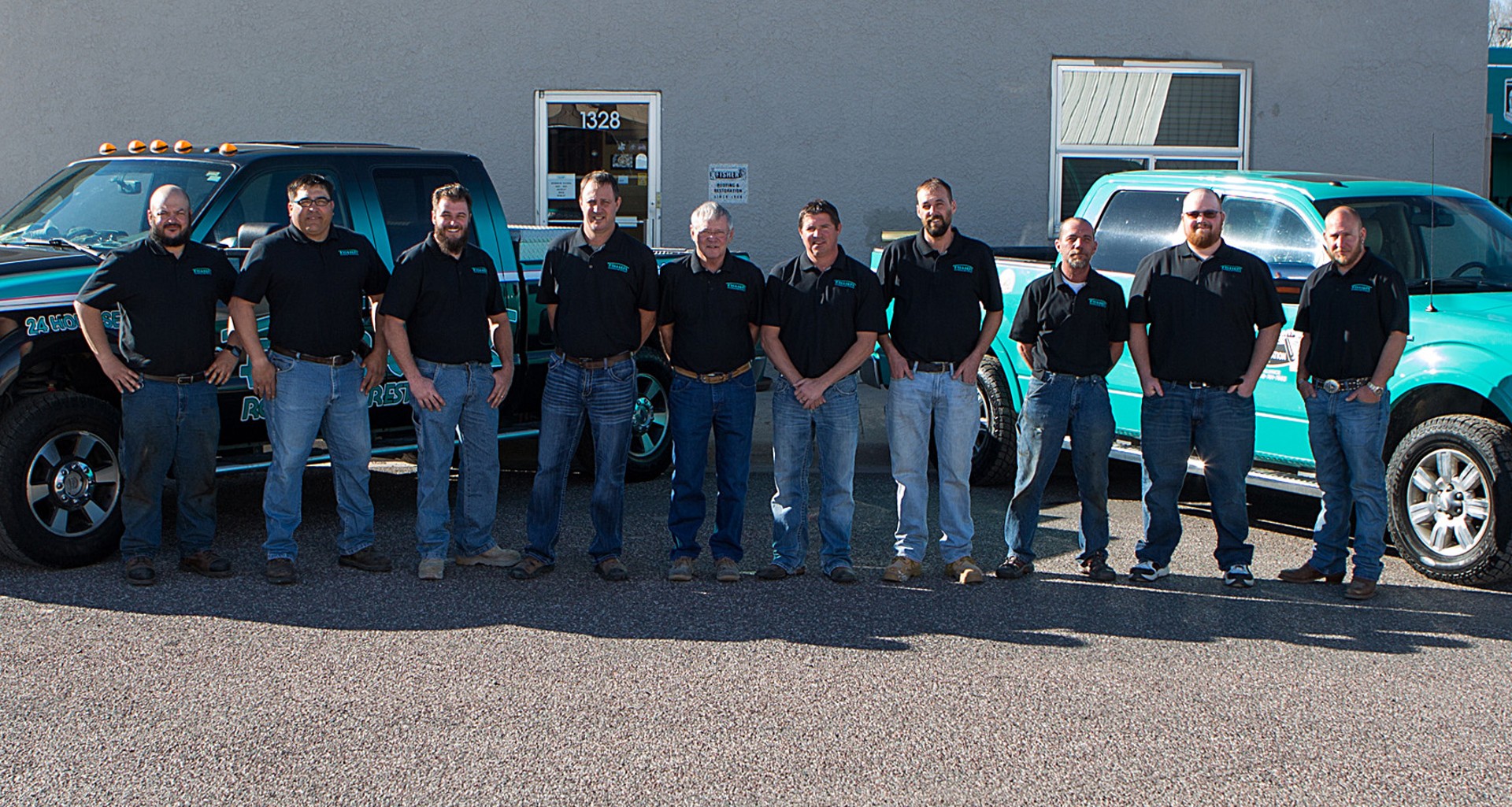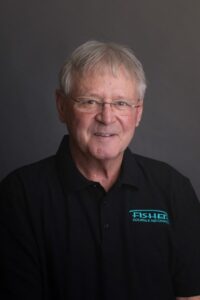 Dave Knutson
Co-owner and President
Dave began working for Fisher Roofing in 1970 as a laborer to help finance his education at Scottsbluff Junior College. After several years he was promoted to General Sales Manager and in 1985 Dave and Shelley Knutson purchased Fisher Roofing from the original owners, Paul and Delores Fisher.
He has grown the business over the years and credits his success in always being truly professional and giving customers more than they expect.
Dave served years on the Board of Directors for the Midwest Roofing Contractors Association and has also served on many community boards and organizations. Dave is currently a member of our local Shrine Club.
You will find Dave in the office daily and continues to be dedicated to creating an environment that is conducive to achievement and success for our employees, which in turn will continue to stimulate per long-term growth and profitability of the company. His goal has always been to be the finest general roofing contractor in our market area.
Dave and his wife Shelley live in Mitchell, Nebraska and enjoy spending time with their six grandchildren.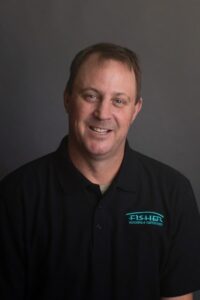 Ryan Knutson
Vice President
Much like his father, Ryan began his roofing career with Fisher at a very early age starting as a laborer, eventually moved into sales and is now Co-owner and Vice President. He has over 25 years of experience in the roofing industry and extensive knowledge of multiple roofing material, products, and application.
As the company Vice President, Ryan feels working directly with customers from start to finish cannot be overstated.
Ryan believes customer service and quality workmanship are the number one priority and importance.
Ryan continues to lead the company and can be seen cooking for many community fundraisers and activities on one of the company's unique custom built grills.
Ryan and his wife Sara live in Mitchell, Nebraska and keep very busy with their three children.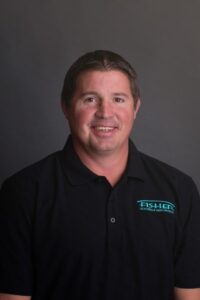 Jay Edens
General Manager
Jay joined our Fisher team over 25 years ago and is highly involved in preparing roofing estimates, business development and project management. Jay believes the company's growth has come from our commitment to customer relationships, educating our customers about their roof and using top quality roofing materials and techniques. He works closely with our crews and management team to ensure that the work done on each home and business is of the highest quality, done in a timely manner and handled professionally the entire way.
Jay grew up in the Bridgeport area and currently lives in Gering with his wife Mckenna and their three children.
You will often find Jay trying to outdo Ryan with his chef skills when they are cooking on the company's Big Red Husker "BEASTRO" at many community fundraisers.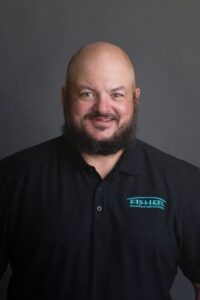 Brandon Stark
Assistant Superintendent
Brandon has been a part of our Fisher Team with over 10 years of field experience. He brings extensive knowledge regarding roofing materials and installation technique. His roofing craftsmanship is professional and exceeds all roofing specifications bringing the best service possible to our customers.
Brandon is a great asset to our Fisher Roofing team. He enjoys a round of golf and all kinds of music in his spare time.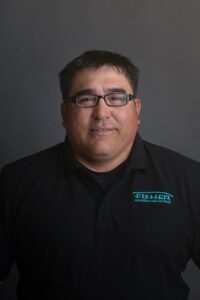 Jonny Mendez
Roofing Superintendent
Jonny has over 20 years of roofing experience. He provides excellent leadership with our roofing crews fostering safety, teamwork, and discipline resulting in efficient and professional roof system installation. Johnny will do "whatever it takes" or whatever is involved to ensure job site safety and quality workmanship.
Johnny was born and raised in Mitchell, Nebraska, and resides in Gering with his wife Brenda and their two children.
Scott grew up in the Mitchell, Nebraska area and currently resides in Scottsbluff with his wife Brandi. Scott enjoys fishing and spending time with his grandson.